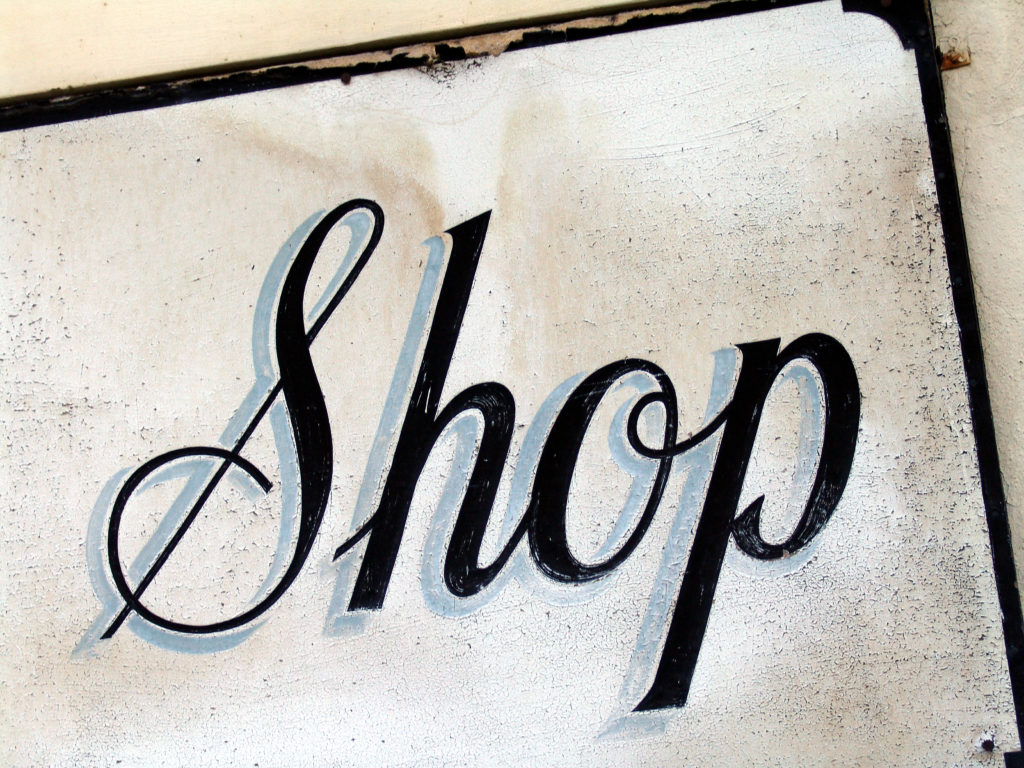 Many of you know my passion for yard sales, consignment shops and stores that sell used clothing and household items. And some of you also know that I come by this passion via my father's mother, my grandmother whom I have labeled the queen of recycling, reusing, redoing and reinventing. She took my aunt's clothing and renovated it for her own use, no mean feat since my grandmother was around five feet tall and my aunt a six foot Amazon.
Because we had little money when I was a teen, I took up my grandmother's penchant for redoing clothing, much of which came from that same aunt. I wanted to keep up with the wardrobes of my class mates, and my aunt was happy to give me her castoffs since grandma didn't use all of them. The oddest article of clothing of my aunt's was a corduroy shirt with black and yellow diagonal stripes. It was gathered at the waist and was long on my aunt. I was four inches taller than my tiny grandmother, but without taking up the hem, it would have hit the floor. I hemmed it and altered the waist to fit me. I referred to it as my "bumble bee skirt" because of its colors. I wish I had a picture of me in it. No, wait. I don't. I think I must have looked absurd in that skirt, and now I wonder if anyone wearing it would have looked the same.Those diagonal stripes had to have resulted in brain seizures in anyone looking at it. Maybe that's why I had difficulty getting dates.
I know my protagonist Eve Appel loves secondhand items, but I doubt she would have looked any better in that skirt. I'm certain, however, that she would have been able to sell it easily, especially if she told the prospective buyer that it came from one of West Palm matrons who consign in Eve and Madeleine's shop. Would Eve do such a thing? Absolutely not. And she wouldn't have donated it to charity either. Maybe it could have been made into some curtains for an ultramodern loft apartment, you know, all chrome and bumblebee. Looking back, I wonder now why I thought that skirt was wearable. I still buy used, but my taste has improved. Eve's taste has always been great.
Don't forget that Mud Bog Murder is on tour and that you can win a copy if you visit the tour stops and comment.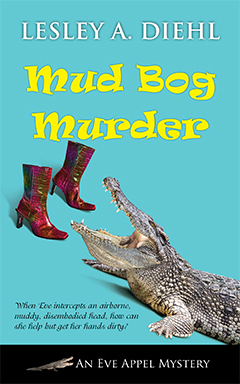 Mud Bog Murder Blog Tour:
xSeptember 5 – Shelley's Book Case – REVIEW, GUEST POST
-September 6 – 3 Partners in Shopping, Nana, Mommy, &, Sissy, Too! – SPOTLIGHT
-September 7 – Community Bookstop – REVIEW
-September 8 – fundinmental – SPOTLIGHT
xSeptember 9 – Laura's Interests – REVIEW, CHARACTER GUEST POST
September 10 – StoreyBook Reviews – GUEST POST
September 11 – Escape With Dollycas Into A Good Book – SPOTLIGHT
September 12 – Island Confidential – INTERVIEW
September 13 – fuonlyknew – REVIEW
September 14 – Author Annette Drake's blog – SPOTLIGHT
Mud Bog Murder Buy Link: https://www.amazon.com/Mud-Bog-Murder-Appel-Mystery/dp/1603813152/ref=sr_1_1?ie=UTF8&qid=1467148798&sr=8-1&keywords=Mud+Bog+Murder
And my novella based upon my aunt and grandmothers' quirky holidays together and included in Happy Homicides 4: Fall into Crime is also on tour:
September 5 – Laura's Interests – REVIEW
September 6 – StoreyBook Reviews – GUEST POST
September 6 – Victoria's Pages of Romance – SPOTLIGHT
September 7 – Back Porchervations – REVIEW
September 8 – Community Bookstop – REVIEW
September 8 – Queen of All She Reads – GUEST POST
September 9 – Brooke Blogs – REVIEW, GUEST POST
September 10 – Island Confidential – INTERVIEW
September 11 – Shelley's Book Case – REVIEW, GUEST POST
September 11 – Kaisy Daisy's Corner – REVIEW
The buy link for Happy Homicides 4: http://bit.ly/HH4Fall