All writers get the question from readers—where do you get your ideas? Some of them come from my employment experiences.
I love Eve Appel who is so unlike me in most ways (she's taller, better dressed, thinner, and snoopier), but we share a love of used items from clothes to furniture.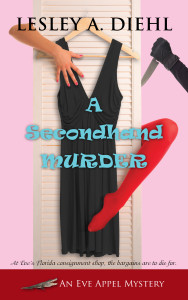 I think writers feel more comfortable writing a protagonist who has something in common with them. Looking back on the protagonists I've created, I realize I had a choice of jobs they could have if I selected something from my own life. Let me run down a list of work from my past. Maybe I missed some opportunity to create another protagonist.
Strawberry huller
Our neighbor called my mother and asked her if I knew how to hull strawberries as she needed someone to do the job so she could can jam. Mom volunteered me as an expert huller. I was only 12, and I had no idea how it should be done. I'm still not certain, but I know I was awful at it because I was not called back the next season. I was told I cut off too much berry from the stem. Strawberry huller is a job with no future, so it's not a career an amateur sleuth could get behind.  The knife used for hulling is small—no lethal stab wound, only a small cut, but a lot of resentment that my mother put me up to this job, yet not enough to justify matricide.
Bowling alley worker
You're thinking I was a pin spotter, but no. The bowling alley was automated, but it had a snack bar where I was responsible for making the coffee, milk shakes, and the polish sausage sandwiches. I can't see much of a future in this line of work, and it's not very exciting. It's so noisy that people shout food orders at you. I got most of them wrong. It might be someplace a killer could do someone in without anyone hearing the gun shot or the scream.
Line worker in a printing factory
I worked in the bindery where I loaded hoppers with catalogue sections. Before the sections could be inserted in the hopper, the sides of the sections had to be lined up by jogging them straight. This was done with your arms. After my first night on the job, I had about fifty bleeding paper cuts up and down my arms. For the remainder of my work there I wore long sleeved blouses. Anyone who made a career out of this job was a candidate for a blood transfusion every week. The paper dust was thick in the air and even got up my nose.  After my shift I looked as if someone had thrown me into a flour sack and shook me. Perhaps another place to set a murder.
Stripper
There you go again, jumping to conclusions. I worked for an intermediary publishing house that bought back unsold paperbacks from stores, stripped the covers off them and sent the covers back to the publisher for a percentage refund. The books were taken out to the city dump and destroyed. But all of us who worked here sneaked home the stripped books. I stood on a cement floor with a stack of books on a table in front of me. I stripped the covers from the stack and then moved on to another stack. We had races to see who could strip the fastest. Imagine a book entitled, The Book Stripper's Revenge, the story of a woman who sued the company for varicose veins and, when they refused to pay, killed the CEO.
Cage cleaner
In college, I got a job scraping out the bottom of rat cages in the lab. When people asked me on a Sunday morning if I was going to church, I would say, "No. I'm scraping rat shit this morning." I was a mouthy thing. That's probably how Eve got her attitude.
Field consultant to Project Head Start
Now we're getting closer to more cerebral work, or so I thought until I tried to break up a fight between two five-year-olds and got punched in the stomach. Everyone thought that was funny except for me. I did love working with the kids. It was my first exposure to the stupidity of bureaucracy. I was visiting a school system when the program sent in medical personnel to give the children immunizations. Most of the kids were African-American, all the medical people were white, dressed in white, and they were using an injection gun for the shots. The screaming and crying was awful. Can you imagine what those children thought? Don't even imagine I could put that in one of my books. I write cozy mysteries not horror stories.
Assistant in a preschool
I loved working with preschoolers, although, like all teachers, I came down with every cold, flu and other germy disease that swept through the schools. The protagonist in my Big Lake Murder Mysteries, Emily Rhodes, is a retired preschool teacher.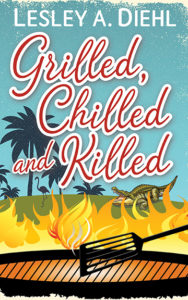 To make ends meet in her retirement, she takes on a bartender's position, the reality of how poorly we pay those we hire to look after our most precious and vulnerable young humans.
Psychologist
Laura Murphy, protagonist in the Laura Murphy Mysteries, is a professor of psychology just as I was in my former career. However, she makes working in a college setting more exciting than I ever found it, but then I taught and did research and spent no time investigating murders. She's having more fun. Like me, she runs into some wonderful people on campus and others I wouldn't toss in a burlap bag and throw onto the deck of a sinking ship. Laura is as mouthy and snoopy as Eve Appel, traits she also got from me.
My work experience failed me only once when I made Hera Knightsbridge, the protagonist in my brewing mysteries, the profession of craft brewery owner. For that, I had to do research, but visiting small breweries can be fun. Hiccup.
The in-your-face attitude found in all my protagonists must have come from my aunt. If you read my Thanksgiving short stories found in the Untreed Reads anthologies, and you'll see just how riotous Aunt Nozzie can be. She really was my aunt, but with another name.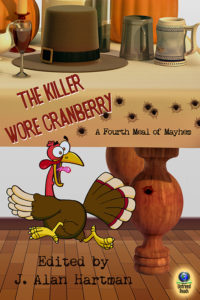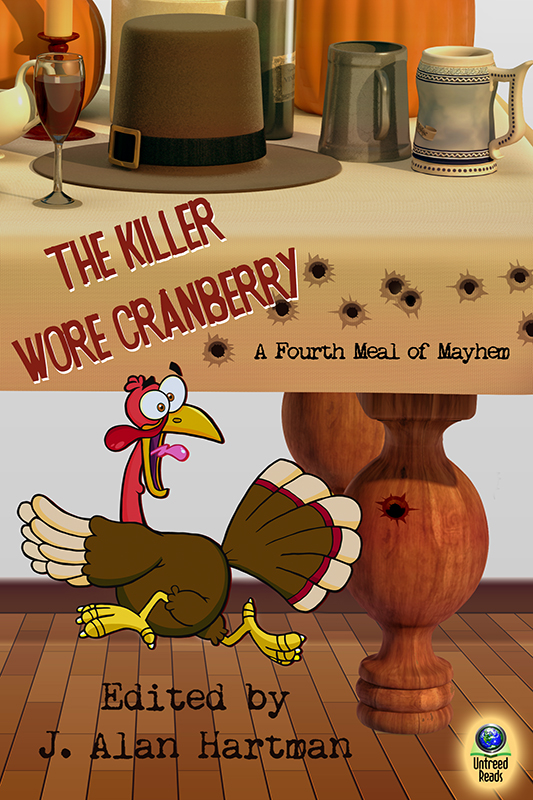 If one's own work experiences don't suffice for creating a protagonist, I recommend you look at your relatives unless you come from a normal family. I'm lucky my family was bat poo crazy. Makes for fun fiction.
Just ahead:
The seventh book in the Eve Apple Mysteries will be released by Camel Press in March.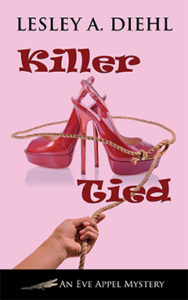 Here's a short  blub about what Eve is up to in this book:
Eve Appel Egret is adjusting to married life with Sammy and their three adopted sons in Sabal Bay, Florida. Eleanor's claims, and she might not like what digging around in her family's past uncovers.While still running her consignment stores, she is going pro with her sleuthing by becoming an apprentice to a private detective.
Until her marriage, Eve's only "family" was her grandmother Grandy, who raised her after her parents died in a boating accident. Now, in addition to her husband and sons, she has a father-in-law who clearly dislikes her. Sammy's father, a full-blooded Miccosukee Indian long presumed dead, has emerged from the swamps where he's been living like a hermit, and he isn't happy about Eve's marriage to his half-Miccosukee, half-white son.
As for Eve's family, are her parents really dead? A woman named Eleanor claims to be Eve's half-sister, born after her mother faked a boating accident to escape her abusive husband, Eve's father. Then Eleanor's father turns up dead in the swamps, stabbed by a Bowie knife belonging to Sammy's father, Lionel. Strange as Lionel Egret is, Eve knows he had no motive to kill this stranger. In order to clear him, Eve must investigate