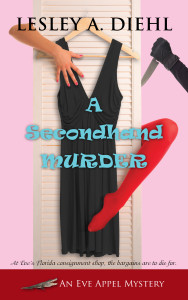 Camel Press, publisher of my Eve Appel mysteries, sent me the contract for mysteries 7 through 9. I am thrilled to be writing three more adventures with Eve Apple and her friends and family. Now I must consider what joys as well as difficulties I will provide to create tension and conflict for her.
I've been thinking about the cozy mystery and what defines it as well as considering how the cozy writer might violate or mess with a few commonly held guidelines of the genre.
The Mannerly Murder
Usually cozy mysteries do not include murder on the page. Authors usually avoid the act of killing someone and instead choose to describe the scene after-the-fact. The protagonist or someone close to her may discover the body. Salacious details about the body are avoided, although the author may choose to include guesses about cause of death or even a description of a bullet wound, knife stab or strangling. Choice of words here are significant. See "Language" below.
Here's a question cozy writers often entertain: Does there have to be a murder? When should it occur? I used to read that agents wanted a body on page one or at least by page three. I've pushed the appearance of a body farther and farther from the beginning. That's not to say I engage in a lot of backstory before the deed is done, but the murder occurs when it needs to as a disruption of my protag's life.
Perhaps the threat of a murder, a kidnapping, disappearance of someone or theft of something significant (not merely monetary) is a possibility.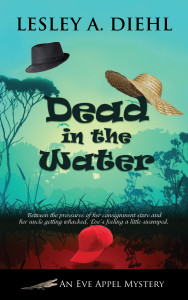 Some Sex?
Cozy mystery writers vary in their approach to sex for their characters. Some have romance and no sex. If sex does occur, it usually happens in the context of a committed relationship. Rarely do we read of protagonists who bed hop. Sex when it occurs in cozy mysteries takes the same cautious role as does the murder. Sex may include a kiss, a passionate kiss, the removal of clothing, a bounce into bed and then…. We cozy mystery writers like to leave the rest to our readers' imagination because, if we've done our job of character development and character interaction well enough, we know our readers can play out the scene to their own satisfaction and that of the characters' also!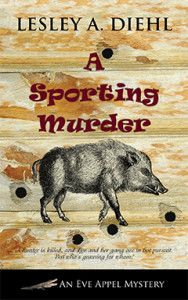 Watch Your Language
Cozy mysteries are careful around language. Some books don't use any swearing while others may use some. I don't recall seeing the use of the "F" word, or "G__D___". With respect to describing a dead body, an author will talk about blood, bruises, blank eyes, but almost never "gray matter leaking from the brain." Kissing, caressing, hugging are found in scenes where sex may follow, but words such as "erect," "penetration," "nipple," are avoided. I recently read a cozy mystery that said her husband "touched her breast," but that's pretty bold.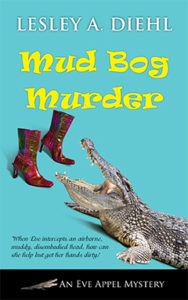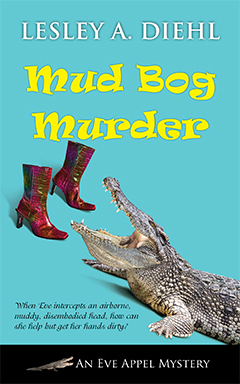 This is what I wrote when I brought together Eve and the love of her life:
He took my hand and brought it to his lips and breathed on it, so gently I thought at first it was the wind fluttering across my hand, but soon I knew it was the breath of his soul that he was weaving into my fingertips.
"… you are the fire that burns me, that can warm me, but you can also sear me and wound me."
"Sammy, I don't know what to say."
He leaned away from me and looked into my face.  A smile slowly curved his lips.  "I can hardly believe that.  I thought for certain you'd have something sassy to say, to make this moment light.  I didn't intend for this night to be a torment for us."
"Then if I am fire and you water, perhaps you can bank these fires into harmless, but      toasty embers."
I think that's pretty spicy scene, or did I go too far? Maybe not far enough?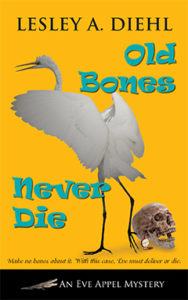 Issues and Controversies
Cozy mysteries do entertain serious issues. Murder is only one of these. Others include rape, domestic violence, kidnapping, greed, fraud, over-development and land use, environmental issues, human trafficking, dysfunctional families, drug use and mental illness. These are the kinds of struggles confronted by many individuals who are our friends, family members and neighbors. These issues make the cozy mystery seem approachable to the reader, and because the cozy writer finds solutions to these problems, the cozy mystery offers the reader a sense of satisfaction in the end.
There are other complications that might be addressed in a cozy mystery. I'm wondering what you think of these:
The death of a beloved character: I already killed off a secondary character, but I did it for a good reason. I am reluctant to remove another character either by violent means or through natural causes. It could be that I am simply fond of the character and like writing him/her. Perhaps a death could move the series ahead.
Crossing legal lines: I do this with one of my characters whom I have described as mob boss although I've left some uncertainty around his profession. I've had my characters engage in breaking and entering although they didn't steal anything. I would draw the line at having Eve or one of her family or friends kill someone, but they might consider other illegal things. Can they? Does their motivation matter?
Character flaws: No one wants to create perfect characters because they are not relatable, but are there some character flaws that are unforgivable in a cozy mystery? For example, can a beloved character have a prison record? Shoplift? Engage in some unethical behavior for an acceptable reason such as lie to save someone from punishment? How flawed can I make my characters?
Funny stuff or not: I like to write humor into my work aware that I lose some readers because what is funny to one may not be to others. Although cozy mysteries are sometimes labeled as "beach reads," not all of them are humorous. How much humor is too much humor? How can a writer tell when she's been too outrageous?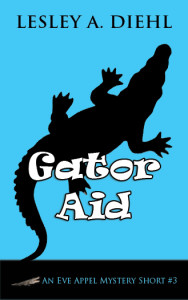 Readers and authors, I'd love to hear your reaction to these thoughts.