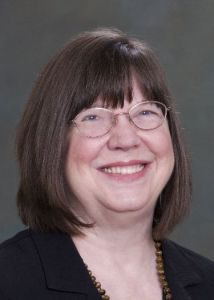 Kaye George is one of those writers whom I admire for her perserverence and for her talent.  She writes traditional mysteries, historical mysteries and cozy mysteries with humor.  She is truly multi-talented.  Here's what she has to say about writing funny stuff:
Kaye Says:
Why did I put humor in this mystery series? There are a couple of main reasons, one selfish and the other not. I'll start with the one that makes me look better.
Life is hard and none of us gets out unscathed. Along the way, it's good to help others lighten the burden. The best way I know of doing this is to make someone laugh. The easiest way to get laughs is to poke fun at people, isn't it? Well, not me. I don't like to laugh AT others. It's a challenge to write about people who are funny and not poke fun at them, but I try very hard to do this. Some readers have told me I've succeeded, especially in my treatment of a very overweight character, Hortense Duckworthy. Writing her character is made easier by the fact that my family contains some very large women and I dearly love (and loved) them all.
The second reason I wrote a humorous series is because it comes easy to me. For much of my life, I've tried to write "serious" literature. I've probably failed at that, because none of it ever got published. I always figured it would be a cop out to write humor because that's too easy. One day I read that a writer thinks it's very hard to do. I then found a few more for whom it's difficult. That's when I realized that I have a gift and I should use it. Okay, I also took the easy way out. I'd been trying for a looong time to get other mysteries published and wrote this one over-the-top funny to get it out of my system.
I will say I was surprised when this went over. It taught me that fiction DOES have to be larger than life and it's hard to exaggerate too much. I'm gratified that so many reviews of the Imogene Duckworthy series mention laughing out loud. Yes!
One more note. I'm backed up by Norman Cousins, who cured himself of a strange disease by watching old funnies: Marx Brothers, Laurel and Hardy, I Love Lucy, Candid Camera, and more. As Reader's Digest says, Laughter, (is) the Best Medicine.
CHOKE has two sequels, SMOKE and BROKE.
LINKS:
Links to buy and read some reviews of the Imogene Duckworthy series are on my webpage: http://kayegeorge.com/novels.html
A piece on Norman Cousins:
http://www.laughteryogaamerica.com/read/blog/norman-cousins-prescription-health-445.php
Lesley says: I share Kaye's perspective on humor.  Not only does it feel so good to laugh, but it's good for you, psychologically, emotionally and physically.  I think reading a funny mystery makes you think by trying to solve the who done it, and also gives you some laughs to lift your mood and make you feel better.  What's your expereince with humor and laughing?   Do you think this is related to being healthy?
Kaye's first novel featuring Imogene Duckworthy is in the boxes set Whats's So Funny About Murder, 99 cents on Kindle
What's so funny about murder? These 7 authors prove that humor, from smiles to belly laughs,  can delight  and entertain while still getting a really good mystery. Some of the books are award winners, and all are highly reviewed authors.
Here's your invitation to enjoy a laugh while you try to discover "who-done-it."
They are presented in this boxed set by Alphabetical Order:
*Looking for La La by Ellie Campbell
*A DEAD RED OLEANDER by  RP Dahlke (#2 in the Dead Red Mystery Series)
*Murder Is Academic by Lesley A. Diehl
*CHOKE ( #1 in the Imogene Duckworthy Mystery) by Kaye George
*A Wedding to Die For by Heather Haven (#2 in the Alvarez Family, owners of Silicon Valley's successful Discretionary Inquiries)
*Grade A Stupid (#1 in the Darcy Walker Y/A Mysteries ) by A.J. Lape
*Always a Cold Deck by Robert Bruce Stewart (1st in the Harry Reese Historical Mysteries)
http://www.amazon.com/Whats-Funny-About-Murder-Mysteries-ebook/dp/B00N038P1K