Author Judy Penz Sheluk is back again with a new mystery, and she tells us what inspired her to write this one.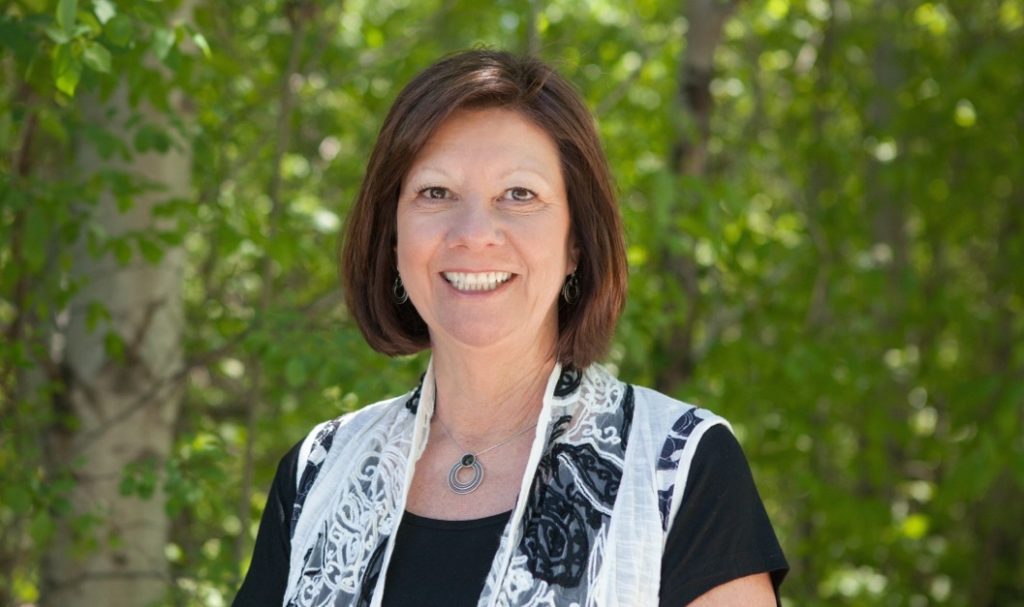 Judy Penz Sheluk: Inspiration Strikes Again
Last time on Lesley Diehl…
Don't you just love when they do that with your favorite TV show? Maybe you've recorded it and it's been a few weeks since you watched. Even if you watch every week, the recap can go back several episodes, sometimes as far back as a year. As an author, the writers always impress me; they've planted these seeds and let them germinate until it is time to share them with the viewing audience. But sometimes I wonder: was it all really planned? Or did they go back in the archives, looking for a storyline they might be able to expand upon.
When I was a guest on Lesley's blog on November 8, 2015, my debut mystery novel, THE HANGED MAN'S NOOSE, had only recently been released. Fast forward to today, and as of August 21st, I've got another mystery out. It's a new series, with a different publisher, but the "last time on Lesley Diehl," where I talk about where writers find their inspiration, still plays an integral role.
Unlike NOOSE, there's no greedy developer trying to build a mega-box store in a small town. Instead, SKELETONS IN THE ATTIC is the story of a thirty-six year old single woman who inherits a house when her father dies in an "unfortunate at-work accident."
What's so bad about inheriting a house, you might ask. Well, the thing is, the house Callie inherits comes with strings. For starters, it's in Marketville, a town that Callie describes as "a commuter community about an hour north of Toronto, the sort of town where families with two kids, a collie, and a cat moved to looking for a bigger house, a better school, and soccer fields."
That doesn't sound so bad, you might be saying. Lots of folks live in commuter towns. But we're not done yet…Callie only inherits the house if she moves into it for one year AND she has to try to find out who murdered her mother.
Whoa! Murder? The story Callie's been told all these years is that her mother walked out on Valentine's Day, 1980, when Callie was just six years old.
So where's the inspiration, you might be asking. It actually started while waiting in my lawyer's office with my husband, Mike. We were there to update our wills, and our lawyer was late, having been held up in court. While Mike spent the time reading back issues of Bicycling magazine, I started making notes. The end result was the beginning of Chapter 1, SKELETONS IN THE ATTIC:
I'd been sitting in the reception area of Hampton & Associates for the better part of an hour when Leith Hampton finally charged in through the main door, his face flushed, a faint scent of sandalwood cologne wafting into the room. He held an overstuffed black briefcase in each hand and muttered an apology about a tough morning in court before barking out a flurry of instructions to a harried-looking associate. A tail-wagging goldendoodle appeared out of nowhere, and I realized the dog had been sleeping under the receptionist's desk.
So there you have it. For writers, inspiration is everyone. Even in a lawyer's office. Does a will play a part in SKELETONS IN THE ATTIC. Of course it does…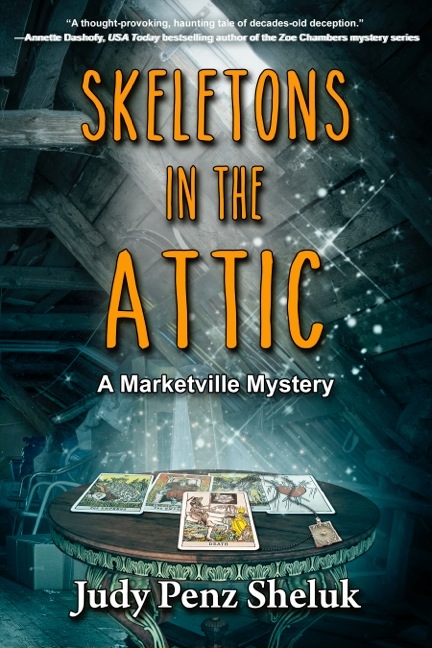 Blurb:
What goes on behind closed doors doesn't always stay there…
Calamity (Callie) Barnstable isn't surprised to learn she's the sole beneficiary of her late father's estate, though she is shocked to discover she has inherited a house in the town of Marketville—a house she didn't know existed. However, there are conditions attached to Callie's inheritance: she must move to Marketville, live in the house, and solve her mother's murder.
Callie's not keen on dredging up a thirty-year-old mystery, but if she doesn't do it, there's a scheming psychic named Misty Rivers who is more than happy to expose the Barnstable family secrets. Determined to thwart Misty and fulfill her father's wishes, Callie accepts the challenge. But is she ready to face the skeletons hidden in the attic?
Bio: Judy Penz Sheluk's debut mystery novel, THE HANGED MAN'S NOOSE, was published in July 2015. SKELETONS IN THE ATTIC, the first book in her Marketville Mystery Series, was published in August 2016.
Judy's short crime fiction appears in WORLD ENOUGH AND CRIME, THE WHOLE SHE-BANG 2, FLASH AND BANG and LIVE FREE OR TRI.
Judy is a member of Sisters in Crime, Crime Writers of Canada, International Thriller Writers and the Short Mystery Fiction Society.
Find Judy on her website/blog at www.judypenzsheluk.com, where she interviews other authors and blogs about the writing life.
Find SKELETONS IN THE ATTIC: http://www.imajinbooks.com/skeletons-in-the-attic
Now we know what Judy thinks about when she's in her lawyer's office. What thoughts cross your mind when you're waiting for the doctor, dentist, lawyer or in any office?