I am so excited to have Linda Hengerer as my guest blogger today.  Linda and I became friends through Mystery Writers of America Florida Chapter.  My husband and I have had the pleasure of working with Linda the years she was the major force behind organizing the Sleuthfest conference.
When I invited writers of cozies to talk about inserting serious themes into cozy mysteries, Linda volunteered to write a guest blog on the subject.  Linda and I have talked over the years at the luncheons and the conference, but I think I learned more about her from her guest blog than I did in all those conversations.  She's funny, the queen of organized and a strong advocate for programs on domestic violence.  And I recently learned she and I were included in the new book edited by Lois Winston containing recipes and advice from writers.  Hint: the book would make a nice gift for the holidays and the proceeds go to a good cause, No Kid Hungry.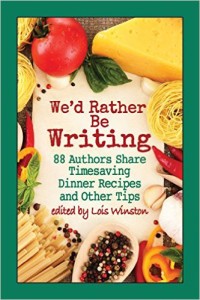 I'll shut up now.  This is Linda's guest blog, ya know.
My name is Linda, and I Write Cozy Mysteries Containing Social Issues
A cozy mystery doesn't show blood, gore, or a murder on the page. Think of Agatha Christie's Miss Marple, and you're put in mind of a quiet English village. Quiet doesn't mean without trouble, as evidenced by the astonishing murder rate in St. Mary Mead and other towns she visits.
Miss Marple was Number 3 on a list of the 12 Greatest Fictional Detectives (Who Aren't Sherlock Holmes). She's not a superhero, but "… as she chats with people over crumpets and jam, she reveals the roiling cauldron of resentment, pain, murder, abuse, and incest that lies just under the surface of every town she visits."
Social issues often are the secrets that lie hidden beneath a surface of civility. Domestic violence, hunger, incest, alcohol and drug addiction – these all may fester and erupt into murder. Cozy doesn't necessarily mean light.
I include serious subjects in my cozy mysteries to raise awareness. Information dripped into a story, a teaspoon at a time, gently educates readers. A fact or two about domestic violence, which affects 1 in 3 women worldwide in their lifetime, may help someone down the road.
Readers of mysteries enjoy solving puzzles, and part of the puzzle is knowledge about how people behave, and why. Money, sex, and power, in various guises, are the major drivers for everything we do. Domestic violence is about one intimate partner exerting power and control over another. It may be exacerbated by drugs or alcohol, but it isn't caused by them.
In 1994, Nicole Brown Simpson brought domestic abuse into the national headlines with her death at 35, the arrest and subsequent trial of O.J. Simpson, and the revelations of his abuse of her. It is hard having a conversation with someone who is dead. She had done what she could: she divorced O.J., she had a restraining order, and she died anyway. This is all too common. Four women die every day in the USA, every day, at the hands of an intimate partner.
Fast forward to 2009, when Rihanna was assaulted and left bloody and battered by the side of a road by her then-boyfriend Chris Brown. Fifteen years after Nicole Brown Simpson, not much had changed. It seemed to be an anomaly that domestic violence happened, instead of a daily occurrence in the lives of too many women. Rihanna was blamed for staying with him. She was shamed, as many victims are.
2014: The elevator video of Ray Rice and his then-fiancée, Janay Palmer (now his wife), stunned the nation. A myth about domestic violence is that it means physical abuse; it is more than that. It can be financial or emotional. People were shocked that she didn't leave him, that she didn't want to talk about it, that she married him after that incident.
Almost no one asked the two most important questions: 1. Was she safe? 2. Why did he do it?
In the November 2015 issue of Vanity Fair, commenting on how people wanted her to talk about her experience after the Ray Rice/Janay Palmer video came out, Rihanna says, "But, for me, and anyone who's been a victim of domestic violence, nobody wants to even remember it. Nobody even wants to admit it. So to talk about it and say it once, much less 200 times, is like…I have to be punished for it? It didn't sit well with me."
It is hard for a living survivor to have the conversation, because every conversation is a reminder of a dark time in their life that they would prefer to forget. Leslie Morgan Steiner gave a TED talk about why women don't leave, based on her experience. It is eye-opening for anyone not familiar with domestic violence.
It was shocking when Betty Ford publicized her mastectomy to treat breast cancer in 1974. It was shocking when she went public with her struggles with alcohol in the late 70s. Today those subjects are no longer taboo, no longer shameful secrets, to be kept under wraps. Treatment of both breast cancer and alcoholism benefited from her candor.
October is nationally recognized as Breast Cancer Awareness Month. Pink everything is available, and the NFL has pink accents on the field and parts of team uniforms to honor that. October is also Domestic Violence Awareness Month. Purple is the color of domestic violence, because it is the color of a bruise. We need to do a better job of raising awareness about what it is, the signs to look for, and how to prevent it.
In all of the outrage and shock when we hear about domestic violence, the focus is too often on the high profile abuser and not the victim. Rihanna, Janay, and every other victim receive more blame for staying than the abuser did for the abuse. Why is that? Blaming the victim makes it harder for them to leave, not easier. I think blaming the victim absolves bystanders from acting because they think: If she doesn't leave, it must not be so bad.
What they don't realize is that the most dangerous time for a victim is when she is thinking about leaving, in the process of leaving, or has just left. The abuser won't let her go easily. Her leaving might expose him for the abuser he is. In his mind, he is justified.
The victim is blamed for staying, yet too often the abuser lives his life without consequence. The shame needs to go where it belongs.
I write cozy mysteries to get justice for victims when they can't get it in real life.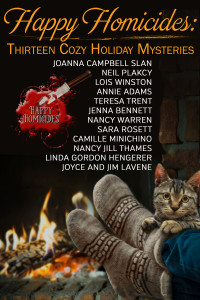 Linda Gordon Hengerer writes fiction and non-fiction, including American Football Basics. She is currently writing the Beach Tea Shop mystery series, which takes place on the Treasure Coast of Florida. The novella "Dying for Holiday Tea" is in Happy Homicides: Thirteen Cozy Holiday Mysteries. She has a recipe and time-saving tips in We'd Rather Be Writing: 88 Authors Share Timesaving Dinner Recipes and Other Tips (proceeds from this will be donated to No Kid Hungry). Visit http://LindaGordonHengerer.com to find out more, and to see how you can get recipes from the Beach Tea Shop sent directly to you! Find her books on Amazon. She is on the Board of Directors for SafeSpace, the only certified domestic violence organization on the Treasure Coast of Florida.