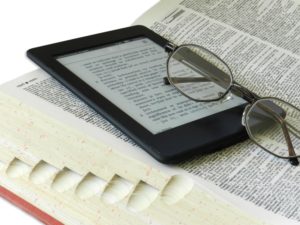 It's not that the tank is empty. I have so many ideas for stories and books that I fear I won't be able to get them written before I go to that great publishing house in the sky. The stuff is all there waiting to be put onto the page. It's that I sometimes run out of the oomph to begin putting my fingers to the keys.
I'm certain that other writers experience the same thing. It is not writer's block per se. It is a disconnect between the brain and my intentions. Let's face it. When you write a book every nine months, edit several others in that same time frame, put the final edits to a novella as well as do several book tours and try to keep up with your weekly blog, you're writing fatigued. You may still lie awake at night working out the plotline for a new book, but you won't begin that outline the next morning.
I've experienced this before, so I've developed several strategies to get me beyond the exhaustion and back into tapping out a juicy murder.
Let It Go
There's a cartoon character named Rose who has a tree she leans out when things get tough. It's her "let it go" tree. I do not have an actual tree for this, but I am capable of a mental lean into a "let it go" state of mind. I've also found that letting go should apply to almost everything when I'm in my supreme exhaustion state. That means the house stays dirty, the laundry isn't done, my husband cooks dinner or we go out, I give up my I-will-lose-these-five-pounds diet and I allow myself a glass of wine most days. I do take a shower and wash my hair, but I ignore makeup and my curling iron. I'm about as slobby as a compulsive like me can get.
The Organizing Frenzy
Somewhat opposite to letting it go is the organizing, cleaning, donating, buying new state. This one drives my husband crazy because it usually involves some project I cannot accomplish myself, but which needs his help such as digging out the hostas in the back yard and replanting them where there is more room. Or removing the giant rusty screws from the garden table out back and replacing the table top. I can often satisfy this way of moving beyond fatigue by cleaning out closets and reorganizing drawers, activities that don't need hubby's help.
Note here: Sometimes I alternate between letting it go and frenetic organizing, driving my husband crazy,
Somewhat Mindless Thinking Stuff
Sorry. I didn't really know what to call this, and it's one I just recently discovered. I do crossword puzzles. Now before you think New York Times on Sunday, I must admit that I do simple crossword puzzles, the ones with a lot of three letter words. I have several books with crosswords for dummies, and I can punch one of these out in record time. When I'm doing them it almost feels like my brain is flooded by white noise and, then, voila! I've completed one. Simple or not, I get a great sense of accomplishment from this exercise. I highly recommend some kind of puzzle that doesn't require the mental acuity you use in plotting and subplotting. I think it's akin to scrubbing those neural pathways used in plotting: simple word games are  minnie thinking, those tiny bubbles that leave the mind free to work on big stuff.
Writing Something Different
I've found taking on a short story is a refreshing way to keep the writing going. I use this only when I'm not overly fatigued. Sometimes I'm so writing weary I cannot write. Not a word. That's when I'm forced to do a mental "let it go" or one of the others strategies. I've not tried writing poetry when writing weary, but I might give that a go as a strategy.
Get Physical
Writers spend a lot of time sitting at their computers to the detriment of our physical health. It's always a good idea to get up and walk or work in the garden, go to the gym for a sweaty workout, visit a park for a hike. I find change in my life makes for more creative writing. I don't want my characters doing the same things over and over, so why should I?
Treat Yourself
Sometimes I find it necessary to engage in some special, really special indulgence. This past Friday the local ice cream shop opened for the season, so I had my favorite frozen yogurt. Since the shop is less than a block from where I live, I remind myself this is a rare treat, not one I can have each time I take one of my "Get Physical" walks above.  And next week will be facial week, an hour of having someone apply creams and lotions, hot towels and exfoliators to my face.
Try them all, mix and match. See what works for you. I'll bet all of you have ideas for moving beyond exhaustion in your writing. How about sharing them here so we all can try out your remedies? Thanks.
The Blog Tour Continues: Sign up for free book and character name at each stop. You could be famous!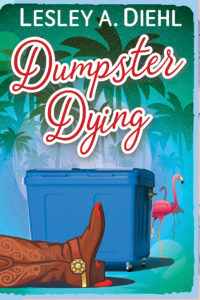 May 22 – Laura's Interests – REVIEW – Both Books, CHARACTER GUEST POST
May 23 – FUONLYKNEW – REVIEW – Both Books*
May 24 – StoreyBook Reviews – REVIEW – Both Books
May 24 – T's Stuff – REVIEW – Book 1
May 25 – Bibliophile Reviews –  REVIEW – Both Books
May 25 – Celticlady's Reviews – SPOTLIGHT
May 26 – Rainy Day Reviews – REVIEW –  Both Books*
May 26 – Socrates' Book Reviews – REVIEW Book 1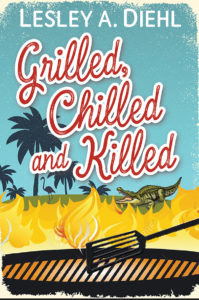 May 27 – Varietats2010 – REVIEW – Book 2
May 27 – Brooke Blogs – REVIEW Book 1, GUEST POST*
May 28 – Brooke Blogs – REVIEW Book 2*
May 28 – Cassidy's Bookshelves – CHARACTER GUEST POST