Beginning in May, Failure Is Fatal will go on tour.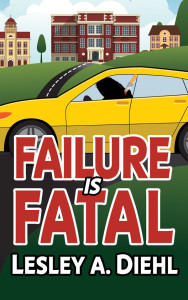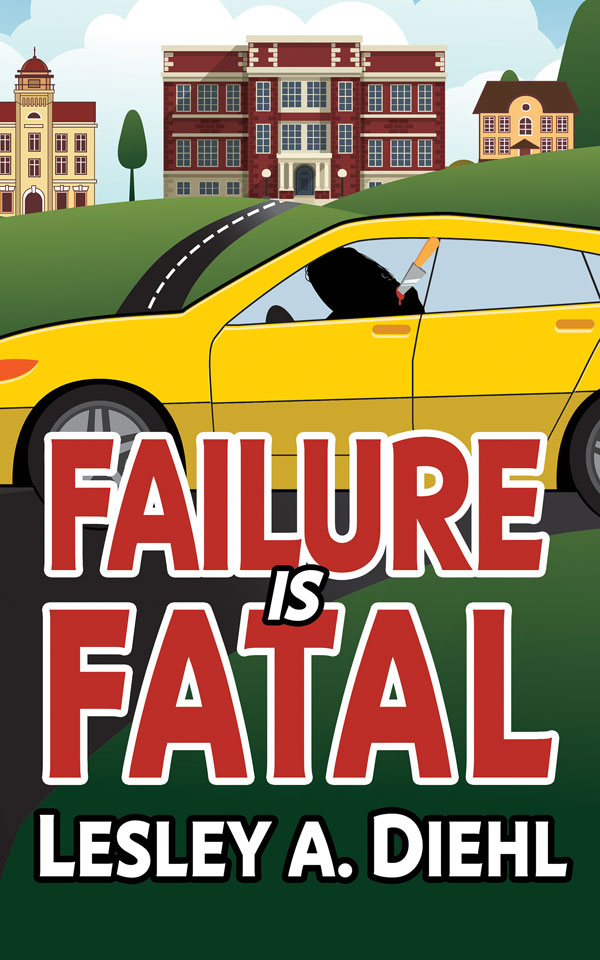 Someone at Professor Laura Murphy's college appears to be playing a joke on her by planting sexually explicit stories in her research results, but the joke turns deadly when one story details the recent stabbing murder of a coed. Laura's close friend, Detective Derrick Pasquis from the local police, asks for her help in interviewing the prickly suspects who resist intervention from outside the campus community. Eager to search out clues, Laura ignores warning signs that playing amateur sleuth may jeopardize her newly developing romance with Guy. And of course her usual intrusive manner puts her at odds with everyone on campus—colleagues, the college administration, the head of campus security and fraternity members.  Is there no one Laura can't offend in her eagerness to find the truth? The closer she gets to solving the crime, the more it appears that the past—the coed's, that of a prominent faculty member and Laura's own—is the key to the murder. Caught in an early winter blizzard, Laura must choose between wandering the mountains and freezing to death or taking her chances with a killer clever enough to make murder look like the work of an innocent student
Here is the schedule:
Tour Participants
May 2 – A Blue Million Books – INTERVIEW, GIVEAWAY
May 3 – I'd Rather Be Reading At The Beach – REVIEW, GIVEAWAY
May 4 – Back Porchervations – REVIEW
May 5 – Readsalot – INTERVIEW
May 6 – Shelley's Book Case – REVIEW, CHARACTER GUEST POST, GIVEAWAY
May 7 – Escape With Dollycas Into A Good Book – GUEST POST
May 8 – LibriAmoriMiei – REVIEW
May 9 – Brooke Blogs – CHARACTER GUEST POST
May 10 – Island Confidential – REVIEW, GUEST POST, GIVEAWAY
May 11 – 3 Partners in Shopping, Nana, Mommy, &, Sissy, Too! – SPOTLIGHT, GIVEAWAY
May 12 – Author Annette Drake's blog – REVIEW, INTERVIEW,
May 13 – StoreyBook Reviews – GUEST POST
May 14 – ReGina Welling Author Spotlight – SPOTLIGHT
May 15 – I Read What You Write – REVIEW, INTERVIEW, GIVEAWAY
Be sure to stop by to be eligible for a free book.